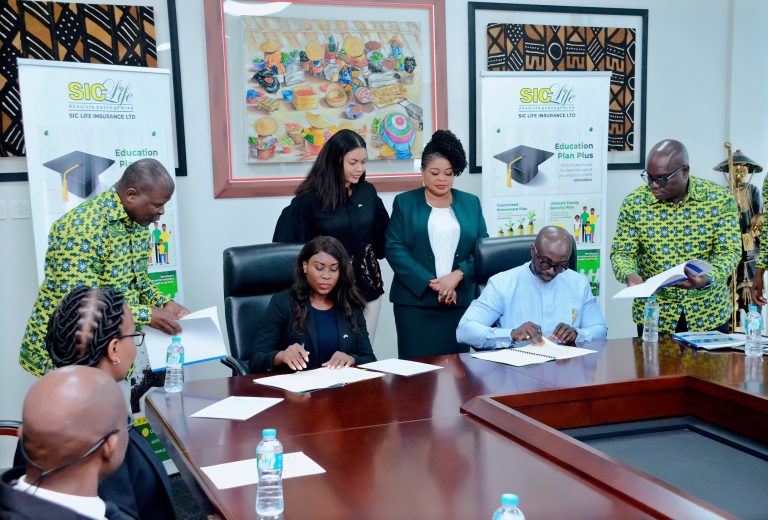 As part of the visit of a Danish/Swedish business delegation to Ghana led by Ghana's Ambassador to Denmark and Sweden, H.E. Mrs. Sylvia Naa Adaawa Annoh, from 25th – 27th October 2023, Ghana's national insurance company SIC Life signed a partnership agreement with Manje Health, a Swedish health tech company to develop an insurance product targeting the Ghanaian diaspora.

The Managing Director of SIC Life, Kwaku Appiah-Minkah II, expressed his appreciation to the Embassy of Ghana for identifying a unique opportunity which will inure to the mutual benefit of SIC Life and Manje Health. He further stated that this partnership was expected to bring a lot of relief to Ghanaians in the diaspora in taking care of their loved ones back home.

The signing of the partnership agreement on 27th October 2023 was witnessed by the Ambassador, H.E. Mrs. Sylvia Naa Adaawa Annoh and the Honorary Consul of Sweden to Ghana, Mrs. Nickie Akosah.