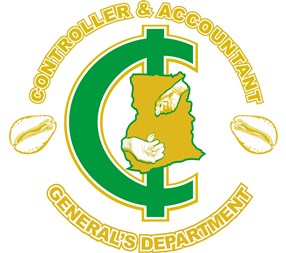 NATIONAL IDENTIFICATION CARD VERIFICATION FOR CAP 30 PENSIONERS
The Embassy of Ghana in Copenhagen, Denmark has the honour to bring to the kind attention of all CAP 30 Pensioners that the Government of Ghana, acting through the Controller and Accountant-General's Department, is undertaking a CAP 30 Pensioners National ID Card/Biometric data verification exercise. The purpose of the exercise is to link the NIA (Ghana Card) numbers with the Pension database as a means to verify Ghanaian Pensioners.
2. Pensioners who have not yet obtained their Ghana Card must still submit using their Ghana Biometric Passport while they take steps to obtain their Ghana Card.
3. The Controller and Accountant-General's Department is collating the data of all Ghanaian pensioners and is requesting that Ghanaian pensioners in Denmark and Sweden submit the underlisted documents to the Ghana Missions in Copenhagen:
I. Ghana Card (Copies of front and back) OR Biodata Page of Ghana Biometric Passport
II. Pension Advice; and
III. Pension Form 1.
4. Kindly note that Pensioners who do not have the Pension Advice (II) and the Pension Form 1 (III), are to submit front and back copies of their pension ID Card.
HOW TO SUBMIT
Choose the Form applicable to you below:
Fill out the Form by providing all the required information.
SCAN and UPLOAD all your supporting documents into ONE (1) SINGLE FILE.
Submit your completed form online.
Access and Fill-out the Life Certificate Form below:
Submit your completed Live Certificate form online.
An official of the Ghana Embassy in Copenhagen will contact you for further steps in the verification process.
Upon completion of the process, an official RECEIPT will be issued and sent to you for your records. Please keep this receipt as proof of successful verification process.
5. The deadline for the submissions is Saturday, 30th September 2023.
6. With assurances of our high esteem.