Message from Ghana's Ambassador to the Kingdom of Denmark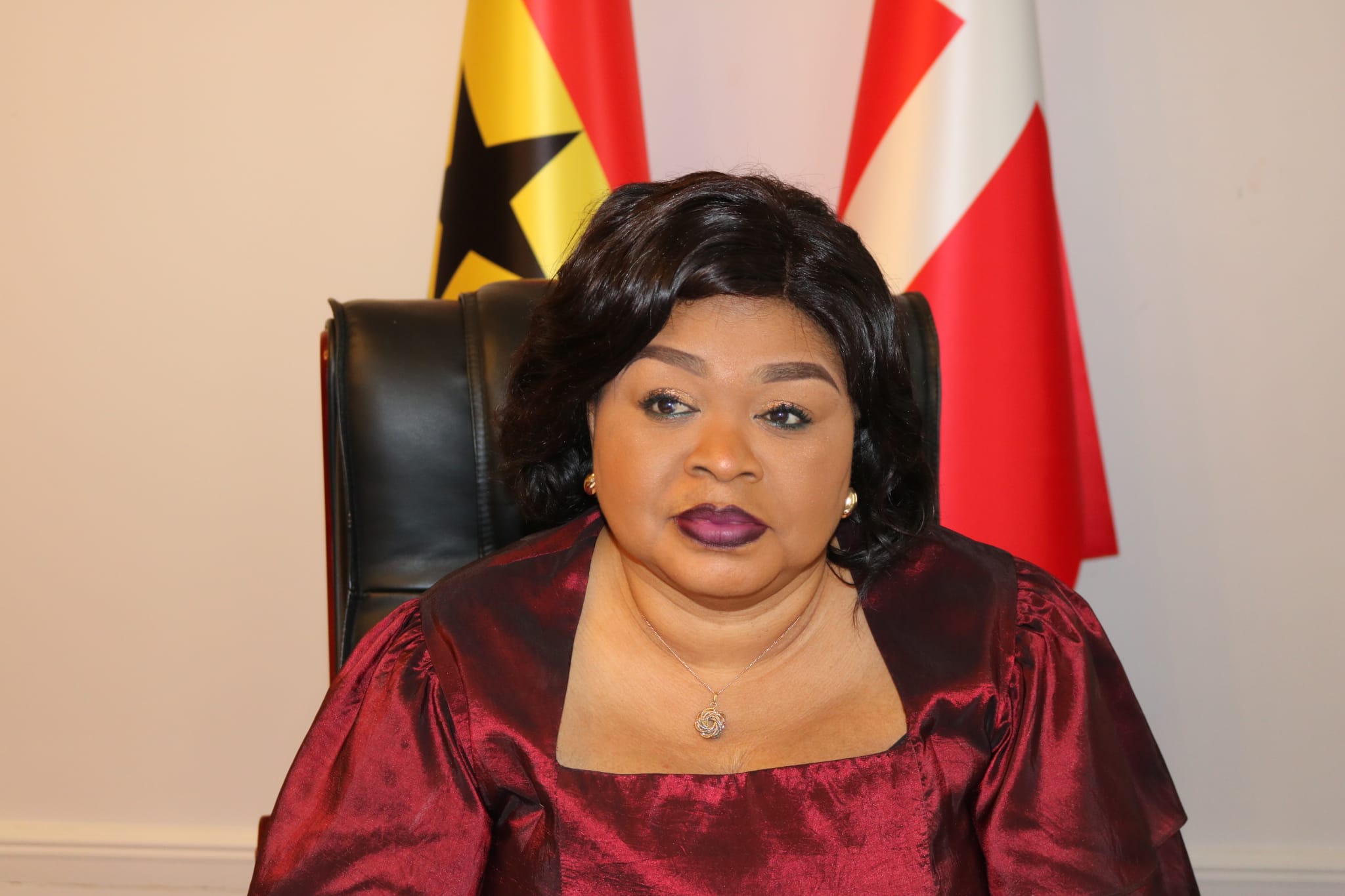 A hearty welcome to the website of the Ghana Embassy in Copenhagen, Denmark. The Embassy promotes bilateral relations between the Government and People of the Republic of Ghana and the Kingdom of Denmark; provides efficient consular services; promotes trade and investment; as well as the development of business opportunities and diaspora engagements, among others. The Embassy is concurrently accredited to the Kingdom of Sweden.
My vision as Ghana's Ambassador to Denmark is hinged on sustainable and achievable goals. These include the development of strategic partnerships at all levels for mutual benefit; the expansion of Ghana's trade relations with Denmark and Sweden based on the principle of comparative advantage; and the introduction and availability of Ghana's export products in these countries. I will also focus on promoting the interest of Ghanaians, and engagement of the diaspora in nation-building.
In pursuit of this vision, I extend a warm invitation to Ghanaians, Danes, Swedes, individuals, companies and organisations within the jurisdiction of the Embassy, to engage and hold fruitful deliberations with the Embassy on progressive partnerships and effective collaborations.
I urge you to spend some time to acquaint yourselves with relevant information about Ghana, including economic, geographical and socio-cultural potentials of each region on the Embassy's website. Better still, we would be elated to get the opportunity to give you a special "Akwaaba" greeting at the premises of the Embassy. When we say "Akwaaba", we are saying Welcome; Feel at home; What can we offer you?; Let's talk, Let's engage, Let's socialize; Let us share ideas of mutual benefit for the realization of our collective goals as one people.
And so "Akwaaba"! Let's explore Ghana together. The "Gold Coast" and gateway to Africa, where opportunities abound in an established and thriving democratic environment.
May God bless us our homeland Ghana and make her great and strong.
H.E. Sylvia Naa Adaawa Annoh (Mrs.)