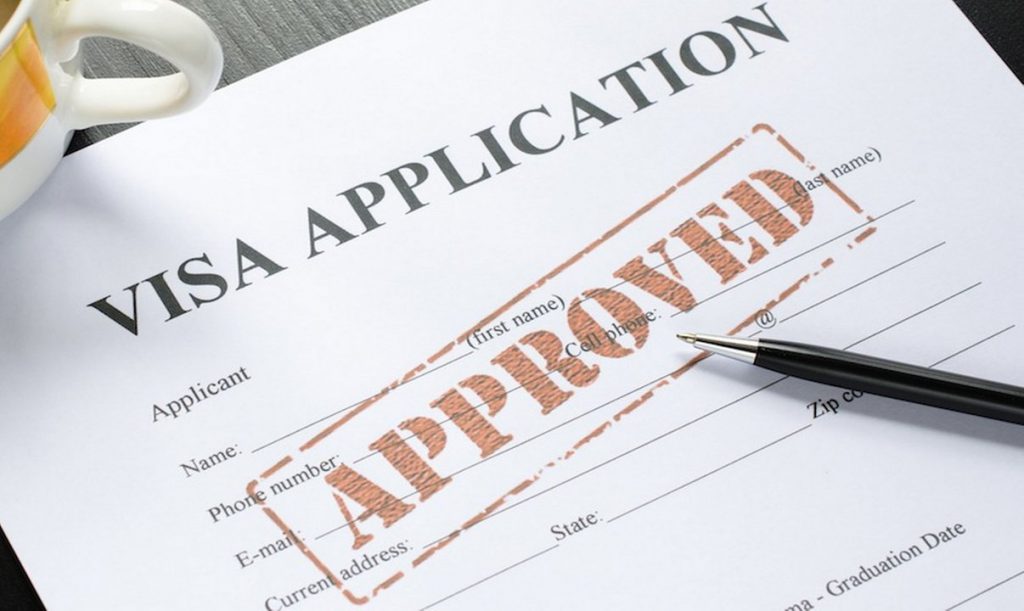 The Embassy of Ghana wishes to inform all visa applicants that visas are NOT FOR SALE. An applicant will be issued a visa based on merit. This means that the payment of visa fees DOES NOT guarantee the issuance of a visa. Please take note, visa fees are NOT REFUNDABLE.
Applicants are therefore advised to read carefully the following guidelines and comply accordingly.
Conditions for Issuing Visas
All visitors to Ghana must possess a valid passport and a valid visa/entry permit, Nationals of ECOWAS member states and other countries with which the Government of Ghana has specific bilateral agreements are exempted.
Visas may be granted to personnel of international organizations and visitors wishing to travel to Ghana for Official Duties, Business, Tourism, Study, Family Visitor on Transit.
Visas may be granted for Single or Multiple entries into Ghana. A multiple entry visa/entry permit guarantees unlimited entries into Ghana within the period indicated on the visa. The duration of stay in Ghana for the visa/permit holder will be determined by the endorsement of the Ghana Immigration Authorities at the port of entry.
Visas are valid for a period of three (3) months from the date of issue. If the holder does not travel to Ghana within three (3) months, the visa becomes invalid.
Persons who enter Ghana as tourists are not permitted by law to take up any form of employment (paid or unpaid), to establish or engage in any business, or to enroll in a school as a student, participate in any educational or business meeting/programme other than tourism, or to change their immigration status after arrival. Offenders will have their visas revoked and would face deportation from Ghana or prosecution.
Emergency visas may be issued at the port of entry to visitors who arrive from a country where there is no Ghanaian diplomatic or consular representation. Such applications must, however, be authorized by the Director of the Immigration Service through their sponsors before they arrive in Ghana.
Extension of stay while in Ghana is the sole preserve of the Ghana Immigration Service. Applicants are advised to refer to The Ghana Immigration Service should there be the need to extend their stay in Ghana.
Visa applicants must be either Danish, Finnish, Icelandic, and Swedish citizens or of foreign nationality, with legal residence in any of these countries.
Visitors to Ghana are strongly advised to ensure that they have all the necessary documents before they arrive in the Country.
Prohibited Immigrants
The under-mentioned categories of persons are prohibited immigrants:
1. A person of unsound mind.
2. A person declared by medical personnel as medically unfit.
3. A person considered to be a security risk.
4. A person against whom there is a deportation order in force.
5. A person who has been sentenced in a foreign country for extradition under the Extradition Act 1960.
Inoculations
Visitors to Ghana shall be required to provide a valid International Certificate of Vaccination for Yellow Fever at the point of entry.
IMPORTANT IMMIGRATION NOTICE
Visitors to Ghana must note that the possession of an Entry visa does not guarantee right of entry. Visitors may be refused entry into Ghana if they fall within the category of Prohibited Immigrants of if they do not satisfy immigration requirements at the port of entry. The Government of Ghana will not be responsible for their repatriation.
Visa Types & Requirements
GRATIS
Gratis visas are granted to holders of Diplomatic passports and their families as well as Service Passport holders. These applications must be submitted with a Note Verbale in addition to the regular requirements.
BUSINESS
1.      Business visas are granted to business people traveling to Ghana for business-related purposes. For example, to attend a conference or training session, to conduct business with a Ghana-based organization, to conduct business negotiations, to establish, manage, or develop new or existing business, or to invest in Ghana.
2.      Applications must be submitted with a letter of recommendation/letter of guarantee from an Employer, Sponsor, or Business Associates in Europe and an Invitation Letter from their host or sponsor in Ghana, in addition to the regular requirements.
3.      Media personnel who wish to travel to Ghana for press-related activities must apply for press accreditation. A letter from sponsors giving details of the activities that they will undertake in Ghana shall be submitted with a completed press accreditation form for the approval of the Ministry of Information, Ghana, along with their visa applications.
TOURIST
Tourist visas are granted to people who intend to travel to Ghana on holiday, for sightseeing, social or recreational purposes, to visit relatives, friends or for other short-term non-work related reasons. If granted, this visa will allow the holder either single or multiple entries to Ghana for a period of up to three months. Multiple entry visas in this category, are granted in accordance with the applicant's travel circumstances.
STUDIES
This Visa is for foreign students intending to study in Ghana. The application must be submitted together with the regular requirements and a Letter of Acceptance from the Educational or Training Institution in which the student/applicant will be studying, as well as evidence of the applicant's financial capability to cater for him/herself during the period of study.
SPOUSE OR CHILD OF A GHANAIAN NATIONAL (FAMILY)
This visa is granted to persons whose parents or spouses are Ghanaian citizens. In addition to the regular requirements, applicants must submit either a Marriage Certificate (spouse) a Birth Certificate (child) or any document confirming their relationship to the Ghanaian citizen.
VISITORS IN TRANSIT 
A person, seeking entry clearance for transit through Ghana and is not a prohibited Immigrant, may be admitted for a period not exceeding 48 hours.
•    The visitor must have a valid visa and should be eligible to enter the country he/she is transiting to.
•    The visitor must present proof of a continuous journey to the country of destination.
•    The visitor shall not decide to terminate his journey in the transit country.
Click HERE to view requirements for each visa type.
Parental Consent for Visas
All Visa/Passport applications for minors (children under 18 years) must be submitted with a Parental Consent form signed by the Child's parents.
Please note that parents with sole custodianship of their children should provide official documents to this effect.
Unaccompanied minors on school trips or voluntary programs must also attach a consent form signed by both parents or their legal guardians, to their visa applications, as well as a copy of the parents' or legal guardians' photo ID.
Visa Application Fees and Codes
Click here to view all visa fees.
The processing time for  Standard Visa applications is 10 working days, whilst Express applications take 3 working days starting from the date the applicant meets all the necessary requirements for the approval of his/her application. Applicants who submit Incomplete applications would delay the processing of their applications.
Please note that Incomplete applications will not be processed until the applicant meets all necessary requirements. Applicants are therefore advised to take note of the Visa Type and Requirements above and apply ahead of time in order to avoid any delays.
Due to the increase in the number of Visa applications, the Embassy will NOT be in the position to contact applicants who fail to meet all requirements, via telephone. You are therefore requested to provide a valid EMAIL ADDRESS for further communication regarding your application.
FedEx is the only approved courier service by which these services will be run.
150 DKK is required for posting one (1)  passport. By default, the cost of postage is already part of the application fees. If your application/documents weigh more than the weight of 1 passport, you will be contacted to make up for the difference in cost.
Applicants may also arrange for their own courier service (DHL, UPS, or EMS).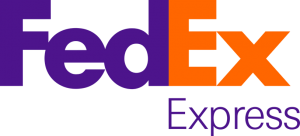 1. Consular fees must be paid through Bank Transfer to the Embassy's Danske Bank. Do not post cash!!
2. Applicants who make payments through banks other than Danske Bank should be mindful that it may take a couple of days before the transfer is complete. Please note that the issuance of a bank receipt upon completion of your transfer either through internet banking or the bank itself is not a confirmation that the transfer has been successful. This is because some applicants end up transferring into various accounts other than the Embassy's account.
3. To speed up the processing of the application, applicants are kindly advised to make their payments in person at the nearest Danske Bank office near them. In addition, they are required to submit their applications with a receipt or transfer advice from the bank. Please do not post cash!!
Bank Transfer
The Embassy accepts bank transfers paid into the Mission's Danske Bank Account. Please find the details below:
Bank Name      : Danske Bank
Account No.     : 4001 3109114847
IBAN                 : DK35 3000 3109 1148 47
SWIFT              : DABADKKK
Danske Bank Address:
Holmens Kanal 2-12,
1092 Cph K
Denmark
DO NOT POST DOCUMENTS TO THIS ADDRESS !!!
The Embassy wishes to request all applicants to ensure that the name of the payee corresponds with the name on the application made to the Embassy. Applicants who transfer their fees through another party are to make sure that the said party, indicates on whose behalf the transfer was made.
Bank Charges
Money transferred from another bank other than Danske Bank will attract a transfer charge of 50 DKK. Applicants are therefore advised to pay all bank charges to avoid a shortage in the application fees. Any application with a shortage in the required fees will not be attended to. Please check with your bank to ensure you pay the appropriate fees. The Visa Application fee or receipt of payment must be attached to your application.
Application Fees are NOT REFUNDABLE if the application is unsuccessful.
You can now apply for the visa via our online portal. Your name on the application must match the name in your passport and the form must be signed in the same manner you signed your passport and dated.
You must ensure that you submit all the required documents. Submission of an incomplete application form may delay the processing of the application or result in its rejection.
Completed Application
Completed applications must be submitted to the Embassy either in person or posted to the address below:
Consular Section
Ghana Embassy
Egebjerg Alle 13
2900 Hellerup
Denmark
Click HERE to begin your online visa application.
Procedure for Extension of Stay
Visitors may abide by the following procedure in their application for extension or stay.
1. Completion of the requisite application forms obtained from the Immigration Headquarters or the nearest Regional Commands of the Service.
2. Provision of two current passport-sized photographs.
3. An application letter from those who wish to stay for a period more than 3 months stating the reason(s) for the request.
4. Provision of a valid return ticket or any form of guarantee that the visitor will leave the country at the end of the period requested for.
5. Provision of documentary evidence of intent to invest in Ghana (applicable to would-be investors only).
6. Provision of a valid passport; and
7. The payment of the requisite processing fee.
Please note that Employment is restricted while on a Visitor's Permit. Applicants who violate Visa Regulations, and engage in any form of employment, business meetings, etc. whilst on a Tourist Visa, shall face prosecution leading to deportation or a jail sentence.