Applicants applying for Ghanaian passports must be Citizens of Ghana by Birth, naturalization, Registration, Adoption or by any Enactment. Documentary evidence must be provided in support of any such claim.
A Ghanaian passport is the only reliable and universally accepted travel and identification document for Ghanaians who travel abroad.
Issued to Ghanaian citizens only, a Ghanaian passport reflects the identity of the applicant as determined by documentary evidence of citizenship and documents to support identity.
---
Eligibility 
A Ghanaian citizen (as defined in the 1992 Constitution of Ghana Chapter 3 Section 6)

By birth (where either parent or grandparent is a Ghanaian citizen)
By marriage
By naturalization

As proof of citizenship, provide any of the following:

Birth Certificate (original and a photocopy)
Your old Passport (if any)
A statutory declaration made in a High Court by one of the applicant's parents.
Affidavit by Head of Family in respect of applicant regarding citizenship.

Proof of Payment
State name of the applicant.
Two (2) Ghanaians who will act as guarantors, living in your country of residence.
A witness ( also a Ghanaian) in your country of residence.
IMPORTANT IMMIGRATION NOTICE
Visitors to Ghana must note that the possession of an Entry Visa does not guarantee the right of Entry. Visitors may be refused entry into Ghana if they fall within the category of Prohibited Immigrants or if they do not satisfy immigration requirements at the port of entry. The Government of Ghana will not be financially liable for their repatriation.
Requirements/Supporting Documents
Click HERE to view passport requirements & support documents.
Parental Consent for Passport
All Passport applications for minors (children under 18 years) must be submitted with a Parental Consent Form signed by the Child's parents or legal guardian as well as a copy of any Ghanaian National ID of the parents or legal guardians.
Acceptable National ID
1. Ghanaian Passport
2. National Identity Card (Ghana Card)
3. Voter's ID
Please note that parents with sole custodianship of their children should provide official documents to this effect.
Click HERE to download parental consent form.
Application Fees and Codes
Click HERE to view all passport fees and codes.
The processing time for Ghana Passport is 1 month starting from the date the applicant meets all the necessary requirements and his/her Biometric Data captured. Applicants who submit Incomplete supporting documents would be asked to reschedule their appointment for the data capture and this will consequently extend the processing time.
Please note that Incomplete applications will not be processed until the applicant meets all necessary requirements.
Due to the increase in the number of Passport applications, the Embassy will NOT be in the position to contact applicants who fail to provide all necessary requirements via telephone. You are therefore requested to provide a valid EMAIL ADDRESS for further communication regarding your application.
FedEx is the only approved courier service by which these services will be run.
150 DKK is required for posting one (1)  passport. By default, the cost of postage is already part of the application fees. If your application/documents weigh more than the weight of 1 passport, you will be contacted to make up for the difference in cost.
Applicants may also arrange for their own courier service (DHL, UPS, or EMS). This, however, would not affect the application fees.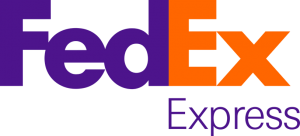 1. Consular fees must be paid through Bank Transfer to the Embassy's Danske Bank. Do not post cash!!
2. Applicants who make payments through banks other than Danske Bank should be mindful that it may take a couple of days before the transfer is complete. Please note that the issuance of a bank receipt upon completion of your transfer either through internet banking or the bank itself is not a confirmation that the transfer has been successful. This is because some applicants end up transferring into various accounts other than the Embassy's account.
3. To speed up the processing of the application, applicants are kindly advised to make their payments in person at the nearest Danske Bank office near them. In addition, they are required to submit their applications with a receipt or transfer advice from the bank. Please do not post cash!!
Bank Transfer
The Embassy accepts bank transfers paid into the Mission's Danske Bank Account. Please find the details below:
Bank Name      : Danske Bank
Account No.     : 4001 3109114847
IBAN                 : DK35 3000 3109 1148 47
SWIFT              : DABADKKK
Danske Bank Address:
Holmens Kanal 2-12,
1092 Cph K
Denmark
DO NOT POST DOCUMENTS TO THIS ADDRESS !!!
The Embassy wishes to request all applicants to ensure that the name of the payee corresponds with the name on the application made to the Embassy. Applicants who transfer their fees through another party are to make sure that the said party, indicates on whose behalf the transfer was made.
Bank Charges
Money transferred from another bank other than Danske Bank will attract a transfer charge of 50 DKK. Applicants are therefore advised to pay all bank charges to avoid a shortage in the application fees. Any application with a shortage in the required fees will not be attended to. Please check with your bank to ensure you pay the appropriate fees. The Visa Application fee or receipt of payment must be attached to your application.
Application Fees are NOT REFUNDABLE if the application is unsuccessful.
Click HERE to start your passport application.