In accordance with the Citizenship Act 2002 (Act 91) of 1st December 2002, Ghana now accepts Dual Citizenship. Since then, the Embassy of Ghana, Copenhagen – Denmark accepts and processes applications from qualified Ghanaians for Dual Citizenship. 
Kindly note that:
a.  A Dual Citizenship Holder shall be:
Issued with a Ghana passport or travel document beside the passport of the other country the person holds;
Permitted to remain in Ghana without limitation provided the person entered Ghana on a Ghanaian passport.
b. It is an offense for a Dual Citizenship Holder to use two passports interchangeably to deceive an Immigration Officer.  That person would be liable on summary conviction to a fine not exceeding 250 penalty units or a term of imprisonment not exceeding one year or to both.
c.  No holder of Dual Citizenship may qualify for appointment to the following public offices:
Chief Justice and Justice of the Supreme Court
Ambassador or High Commissioner
Secretary to the Cabinet
Chief of Defence Staff or any Service Chief
Inspector-General of Police
Commissioner, Customs, Excise & Preventive Service
Director of Immigration Service
Commissioner, Value Added Tax Service
Director-General, Prisons Service
Chief Fire Officer
Chief Director of a Ministry
The rank of Colonel in the Army or its equivalent in the other security services, and
Any other public office that the Minister may by legislative instrument prescribes.
Click HERE to view all dual citizenship fees and codes.
Please be informed that Renunciation and Dual Citizenship processing time varies from applicant to applicant, and are determined by the Ministry of Interior – Accra.
1. Applicants who would like their documents to be returned by post should submit with their applications, 150 DKK to their application fees.
Please refer to the Fees and Codes and make payment accordingly. Kindly note that Swedish stamps or International postal coupons CANNOT be used in Denmark.
2. 150 DKK is required for posting documents equivalent to the weight of one (1)  passport. If your application weighs more than the weight of 1 passport please contact your local post for the appropriate cost of postage.
3. Applicants may also arrange for courier (DHL, UPS, FedEx, or EMS) service pick-up.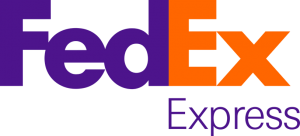 1. Consular fees must be paid through Bank Transfer to the Embassy's Danske Bank. Do not post cash!!
2. Applicants who make payments through banks other than Danske Bank should be mindful that it may take a couple of days before the transfer is complete. Please note that the issuance of a bank receipt upon completion of your transfer either through internet banking or the bank itself is not a confirmation that the transfer has been successful. This is because some applicants end up transferring into various accounts other than the Embassy's account.
3. To speed up the processing of the application, applicants are kindly advised to make their payments in person at the nearest Danske Bank office near them. In addition, they are required to submit their applications with a receipt or transfer advice from the bank. Please do not post cash!!
Bank Transfer
The Embassy accepts bank transfers paid into the Mission's Danske Bank Account. Please find the details below:
Bank Name      : Danske Bank
Account No.     : 4001 3109114847
IBAN                 : DK35 3000 3109 1148 47
SWIFT              : DABADKKK
Danske Bank Address:
Holmens Kanal 2-12,
1092 Cph K
Denmark
DO NOT POST DOCUMENTS TO THIS ADDRESS !!!
The Embassy wishes to request all applicants to ensure that the name of the payee corresponds with the name on the application made to the Embassy. Applicants who transfer their fees through another party are to make sure that the said party, indicates on whose behalf the transfer was made.
Bank Charges
Money transferred from another bank other than Danske Bank will attract a transfer charge of 50 DKK. Applicants are therefore advised to pay all bank charges to avoid a shortage in the application fees. Any application with a shortage in the required fees will not be attended to. Please check with your bank to ensure you pay the appropriate fees. The Visa Application fee or receipt of payment must be attached to your application.
Application Fees are NOT REFUNDABLE if the application is unsuccessful.
1. Write an application for registration as a Dual Citizen addressed to the Hon. Minister for Interior.
2. Purchase "Form 10" from the Embassy of Ghana, Copenhagen, and complete it.
3. Attach the following documents to the "Form 10" and submit to the Embassy:
a. Copy of Bio-Data page of both Ghanaian and Foreign Passports.
b. For persons who have renounced their Ghanaian Citizenship, evidence of Renunciation of Ghanaian Citizenship.
c. Copy of Naturalization Certificate from Foreign Country.
d. Four (4) passport-size photographs.
e. Names, postal addresses and telephone numbers of two close relatives living in Ghana.
f. Evidence of Payment
New:
4. Applications for children born outside Ghana must include the following:
a. Copy of Birth Certificate
b. Copy of Ghanaian parent's passports
c. Copy of Bio-Data page of Child's Ghanaian and foreign passports.
Completed Application
Completed applications must be submitted to the Embassy either in person or posted to the address below:
Consular Section 
Ghana Embassy
Egebjerg Alle 13
2900 Hellerup
Denmark