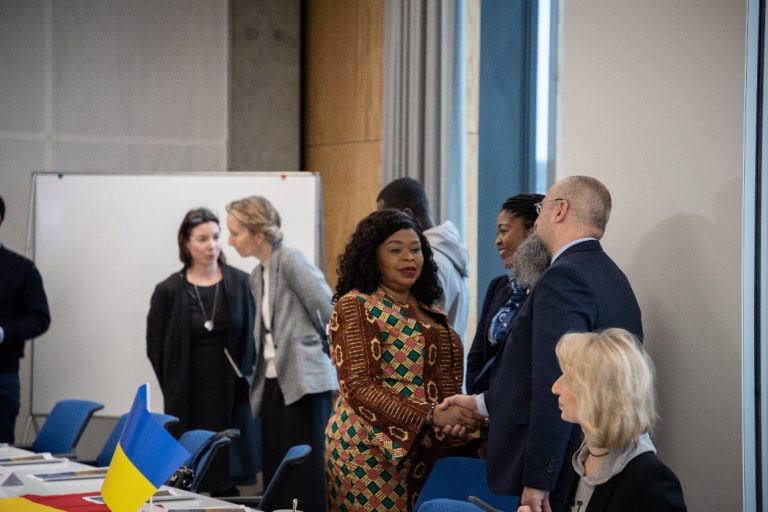 The Aalborg University Business School organised a seminar for academia, policymakers, and the business community on Tuesday, 6th December 2022.
            Dubbed 'Denmark to the World', the seminar was coordinated by a Ghanaian Postgraduate student, Mr. Emmanuel Osei, to serve as a platform for academia, policymakers, and the business community to deliberate on strategies to internationalise Danish companies to widen their footprints in emerging markets, especially Africa.
In her speech on 'Harnessing the power of partnerships for Ghana's development', the Guest of Honor, H.E. Sylvia Annoh, acknowledged the longstanding bilateral relations between Ghana and Denmark and emphasized the importance of the fruitful partnerships between the two countries to drive development and shared prosperity.
            She mentioned that in the pursuit of economic diplomacy, the Government of Ghana's democratic credentials, and competitive investment environment with a clearly defined taxation regime make Ghana a destination of choice for foreign businesses.
            According to Ambassador Annoh, approximately sixty (60) Danish companies and businesses including Maersk, Arla Foods, Cimbra, and Foss Analytics were operating in Ghana.
            She further highlighted the Government of Ghana's flagship programs such as One District One Factory, Planting for Food and Jobs, Free Senior High School, and the digitalisation agenda which were ripe for partnerships with Danish companies.
She concluded by expressing the readiness of the Embassy of Ghana in Copenhagen to match Danish businesses with their Ghanaian counterparts for mutually beneficial partnerships.